Office of Communications and Public Affairs
2001-E/F Commerce Park Drive
Annapolis, Maryland 21401
410-260-1488
Maryland Court of Appeals Chief Judge Mary Ellen Barbera met with 16 Montgomery County students from The Heights School in Potomac who were visiting the appellate courts as part of a school program. During the March 2 visit, Chief Judge Barbera provided students an overview of the Court of Appeals and Court of Special Appeals before fielding questions.  To conclude the visit, students witnessed proceedings in both courts.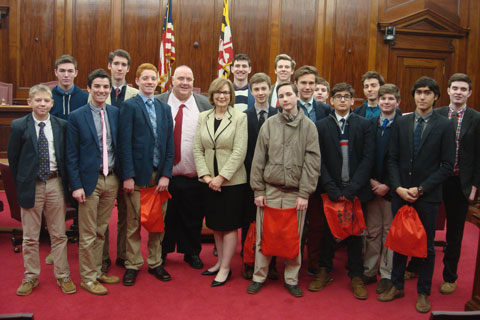 Follow the Maryland Judiciary on Twitter.
(03/03/2017)