The Maryland Courts Self-Help Center (phone and chat) and the District Court Self-Help Resource Centers (walk-in) will be closing at noon on Friday, October 19. Phone and Chat services will reopen from 4:30 – 8 p.m.
Self-Help Centers provide FREE limited legal help in civil cases for people who do not have a lawyer.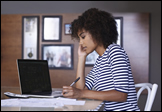 Maryland Courts Self-Help Center

PHONE 410-260-1392 or
CHAT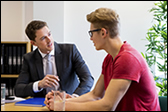 District Court Self-Help Centers

Locations in Baltimore City, Frederick, Glen Burnie, Salisbury and Upper Marlboro
Family Law Self-Help Centers

Walk-in assistance in most Circuit Courts
We want your feedback. Click here and let us know about your experience.
Last updated: March 2018