The District Court of Maryland's Alternative Dispute Resolution (ADR) Office provides mediation and settlement conferences for civil cases pending in many District Court locations. These ADR services are offered at no charge, either on the day of trial or before the trial date (Pre-Trial), through the District Court ADR Program.
COVID 19 UPDATE TO ADR SERVICES:
Alternative Dispute Resolution (ADR) sessions are being conducted remotely, through video- and tele-conferencing platforms through a Statewide Pre-trial Remote ADR Program.
If you are interested in trying to resolve your case prior to the trial date, a phone or video conference ADR session may be available to you.
For more information about Remote ADR Services, go to:  Remote ADR Programs

Or contact the ADR office at:
ADR Form Request
Phone: 410-260-1971
E-mail: RemoteADR@mdcourts.gov
Programs: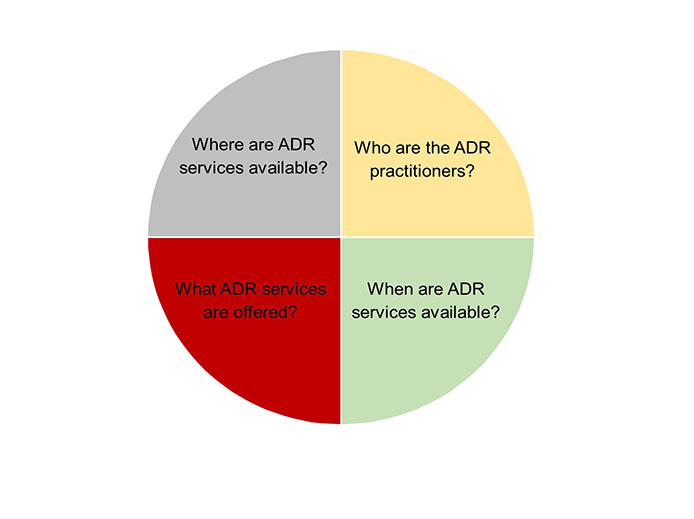 Rev. 07/21/2020