Recognizing the many benefits achievable though the use of ADR processes, as well as significant successes in other states, the Honorable Robert M. Bell, Chief Judge of the Maryland Court of Appeals, created the Maryland ADR Commission in 1998. He charged the Commission with advancing the appropriate use of mediation and other innovative conflict resolution processes throughout Maryland's courts, neighborhoods, schools, government agencies, criminal and juvenile justice programs, and businesses. Chaired by Chief Judge Bell, ADR Commission members included judges, public officials, legislators, ADR practitioners, community members, lawyers, business representatives, educators and others.
Working with over 700 people around the state, the ADR Commission developed a consensus-based Practical Action Plan titled Join the Resolution. To implement the plan, the ADR Commission evolved into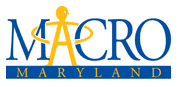 MACRO (Mediation and Conflict Resolution Office), which currently supports pilot projects and offers assistance to numerous ADR programs, educational efforts, and services in courts, schools, community mediation centers, State's Attorney's offices, juvenile justice programs and government agencies across the state.
Maryland has won national acclaim for its multi-faceted approach to ADR as well as for the Maryland Judiciary's leading role in helping to prevent disputes from reaching a stage at which court intervention is necessary.